Fresh Organic Produce from
100+

Local Farms!

Try our award winning produce boxes to cook up something fresh & support local!

GET STARTED
AS SEEN IN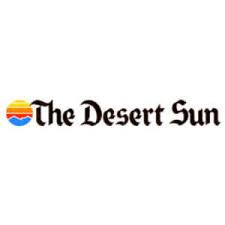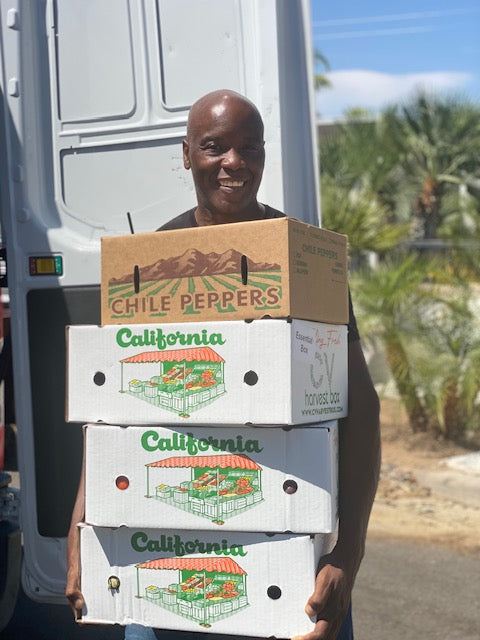 Hand Delivered to your Door Less than 24 Hours After Harvest
When you support local farmers, you get the extra benefit of knowing exactly where and when your food was harvested!
GET STARTED
Let customers speak for us
The best sourdough in the Coachella Valley
I like sourdough and this is the only good one I have found in the Coachella Valley. I tried going to to company that makes it to buy it, but they only sell to restaurants and CV Harvest!!! Order this every week!
Love my locally grown Harvest Box. It's fun to get the boxes.
Love love love getting my harvest boxes. It's fun trying to figure what I will get in each box. I would highly recommend and it's fun to come up with new recipes too.
Amazing Produce
These boxes are very fun and exciting to receive. My daughters also love going through them with me. It's not always easy for me to take my girls to the farmers markets, and with this delivery, I feel great about supporting local vendors. Love that I can add or change up my order. Thanks!
Top quality farm-fresh fruits and veggies
Great service, high-quality produce (and more) delivered to your door by friendly personnel. The fruits and veggies are delicious and the recipes (an added bonus) encourage you to try new dishes. Local farmers and food-makers (bread, tortilla chips, etc.) provide the bulk of the offerings, with a few non-local vendors (like Cowgirl Creamery from the Bay Area) providing additional tasty treats. I can't wait to see how this company matures and grows. Organic is difficult to find in many grocery stores in the desert. Coachella Produce fills the void nicely.
CV Organic Produce
I loved my selection from CV Harvest! It was organic and fresh. I was encouraged to try a few new recipes. I made my first Tomatillo salsa and sautéed patty pan squash for spaghetti. Yum yum!
I LOVE my weekly harvest box.
It's such a treat. Every week I can't wait to open the box to see everything. If there is a vegetable I've never used, I look up a recipe, and voila! A new favorite. Thanks for opening my eyes to the variety of produce available right here in our valley. We are so lucky to live close by so much abundance.
Loved my produce!
The produce was fresh and looked great. I'm going to keep using CV harvest. Can't wait for my next box:)
The driver was really nice and communicated in advance to to verify logistics.
Local and FRESH!
I'm very happy with my biweekly fresh produce. Nothing beats fresh! ❤️☀️
Yummy Veggies!
I will receive one box (for one person) once a month. My first box had delicious red peppers, tomatoes, zucchinis, greens. So much flavor—looking forward to my next box!
Delicious and amazing produce
My partner and I enjoyed using the fresh produce in our homemade meals and as snacks. We would highly recommend this services to anyone who is curious to try it! It is definitely worth it!
Honestly shockingly fresh
I am on week 3 of my weekly deliveries, and I've got to try new recipes, LOVE ellie (my delivery driver) & just the general customer service, but most importantly... I've never had such fresh produce!! Feels good to support our farmers.
Thanks guys!!
The Only Network Of Coachella Valley Farmers That Deliver To Your Door
How does CV Harvest work?
1. Choose Your Box
Our CV Produce Box come in 3 different sizes to meet your needs!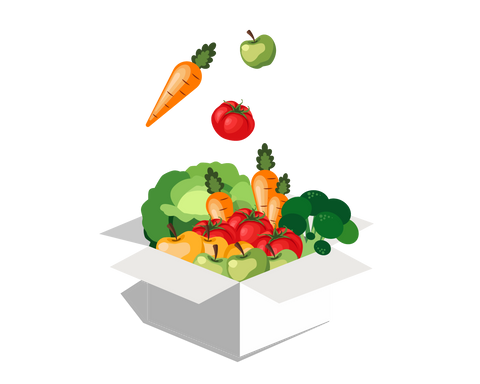 2. Fill Up Your Cart
Organically grown produce, locally sourced pantry items and unique items not found in your grocery store - all in one place!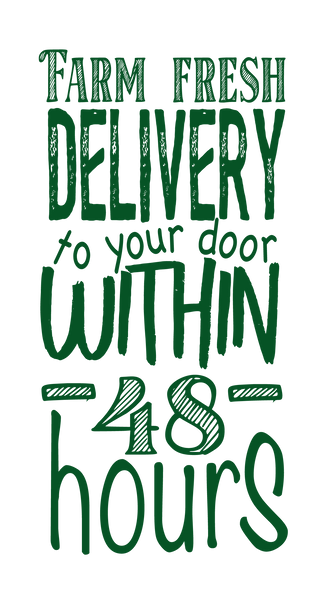 3. Farm Pick Up
We pick up your order every Thursday from our vendors and farm partners and deliver to your door within 24 hours!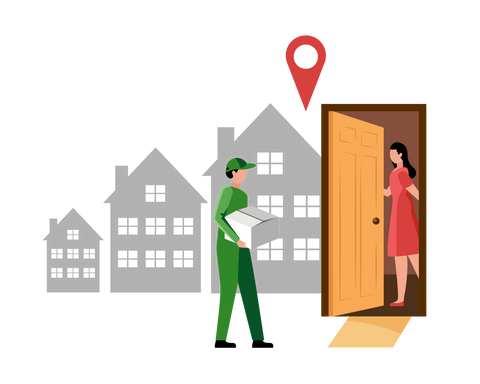 4. Delivery to your Door
Your grocery store produce travels 1000+ miles to reach you. We'll be there in less than 40!