Fresh Organic Produce from
100+

Local Farms!

Try our award winning produce boxes to cook up something fresh & support local!

GET STARTED
AS SEEN IN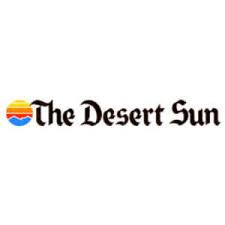 Hand Delivered to your Door Less than 24 Hours After Harvest
When you support local farmers, you get the extra benefit of knowing exactly where and when your food was harvested!
GET STARTED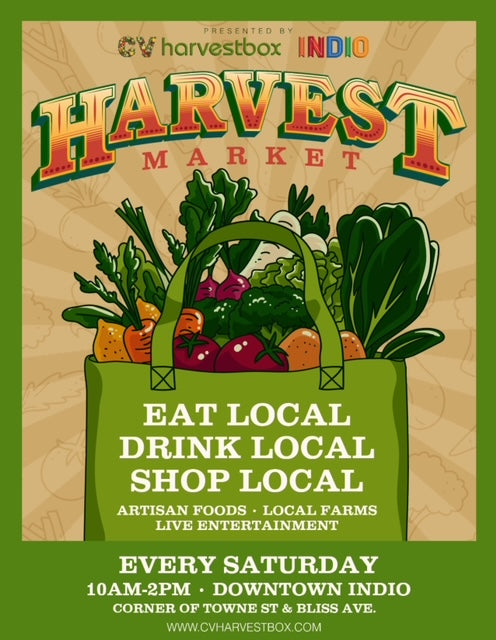 Join us every Saturday for CVHB Harvest Market in the City of Indio
Come get the same quality Organic Fruits and Veggies at our own Farmers Market. We have many local vendors and artisan booths for you to shop at. Help continue the support to local small business and keep your shopping local and focused on our community. When you support local everything, you get the extra benefit of knowing exactly where your products are coming from.
Open Saturdays from 10:00am - 2:00pm
Located on the corner of Towne & Bliss across from City Hall 100 Civic Ctr Dr.
Let customers speak for us
The Only Network Of Coachella Valley Farmers That Deliver To Your Door
How does CV Harvest work?
1. Choose Your Box
Our CV Produce Box come in 3 different sizes to meet your needs!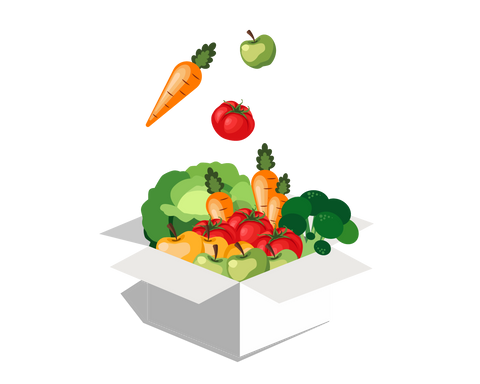 2. Fill Up Your Cart
Organically grown produce, locally sourced pantry items and unique items not found in your grocery store - all in one place!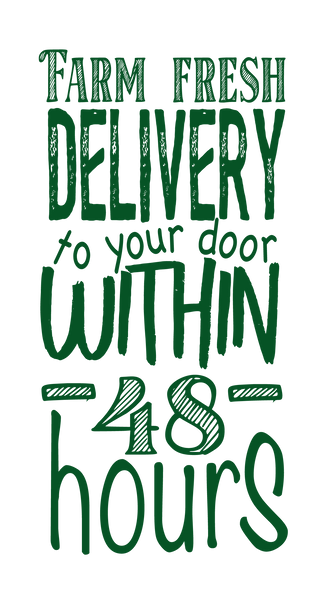 3. Farm Pick Up
We pick up your order every Thursday from our vendors and farm partners and deliver to your door within 24 hours!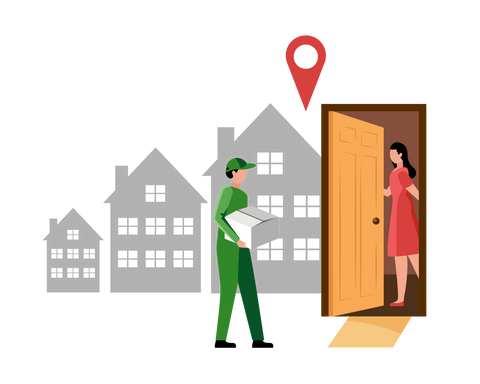 4. Delivery to your Door
Your grocery store produce travels 1000+ miles to reach you. We'll be there in less than 40!